Our technology
Our technology

can change the aviation industry
Technological force and industrial strength combined
Together with Sunfire, Climeworks, Valinor, and Paul Wurth, Norsk e-Fuel combines versatility in technology use and development potential. We are confident we have what it takes to reach our goals and achieve climate-neutral transportation successfully.
Our consortium consists of technology experts, industrialization experts, financing experts, and Norwegian power experts. Secured by a legally binding commitment of the shareholding parties, we have exclusive access to the core technologies by the consortium partners. The integrated process from power, CO2, and water to fuel via the Fischer-Tropsch pathway is covered by a worldwide patent.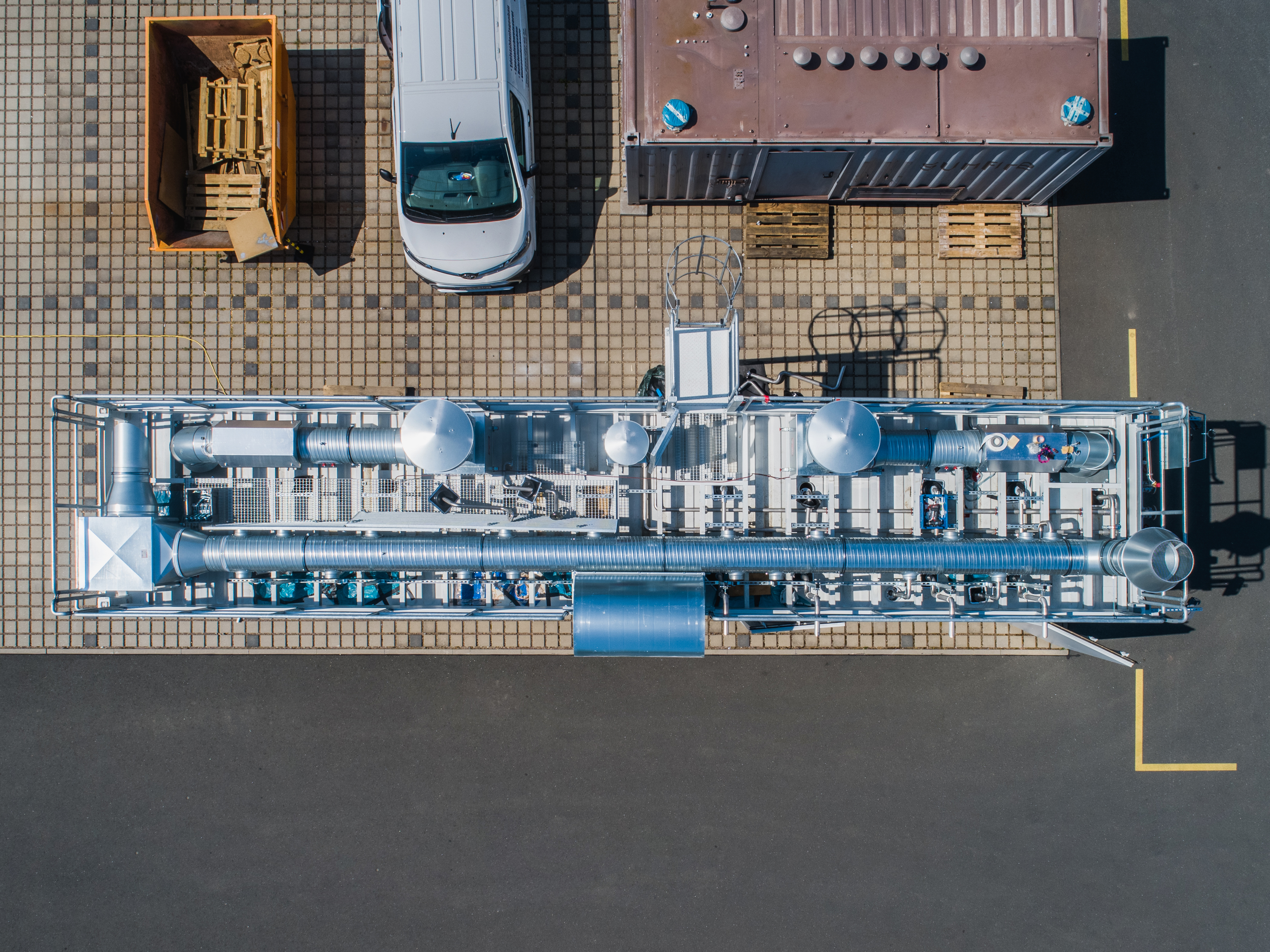 e-Fuels as circular economy
Norsk e-Fuel is based on power-to-liquid technology. The underlying process chain entirely comprises the whole carbon cycle shown in the figure above.
More about Norsk e-Fuel's unique technology approach
As described above, there are two technology approaches to produce syngas, both with their individual advantages.
Within the first plant, Norsk e-Fuel will leverage the advantages of both technologies utilizing the synergies and thus proving the most promising pathways of e-Fuel production for the future in parallel.
2023 – Start of Construction Production Line 1
2024 – Start of Production Production Line 1 (12,5 million liters of output)
2025 – Start of Construction Production Line 2 (12,5 million liters of output)
2026 – Start of Production (full-scale production, 25 million liters of output)
This approach allows us to rely on both technology pathways, enabling us to scale quicker, more agile and always adapt to the environmental conditions that are given to us. All this while working with reliable and long-term partnered technology providers, mitigating risks of early-stage industrial projects.
Climeworks providing their direct air capture technology
The Climeworks direct air capture technology captures carbon dioxide directly from the air. The machines consist of modular CO₂ collectors that can be stacked to build machines of any size. They are powered solely by renewable energy or energy-from-waste. The CO2 collectors selectively capture carbon dioxide in a two-step process. First, air is drawn into the collector with a fan. Carbon dioxide is captured on the surface of a highly selective filter material that sits inside the collectors ("adsorption"). Second, after the filter material is full with carbon dioxide, the collector is closed. The temperature is increased to between 80 and 100 °C - this releases the carbon dioxide ("desorption") and it can be collected in higher purity and concentration. The air-captured carbon dioxide can either be upcycled into climate-friendly products such as carbon-neutral fuels and materials, or completely removed from the air by safely storing it.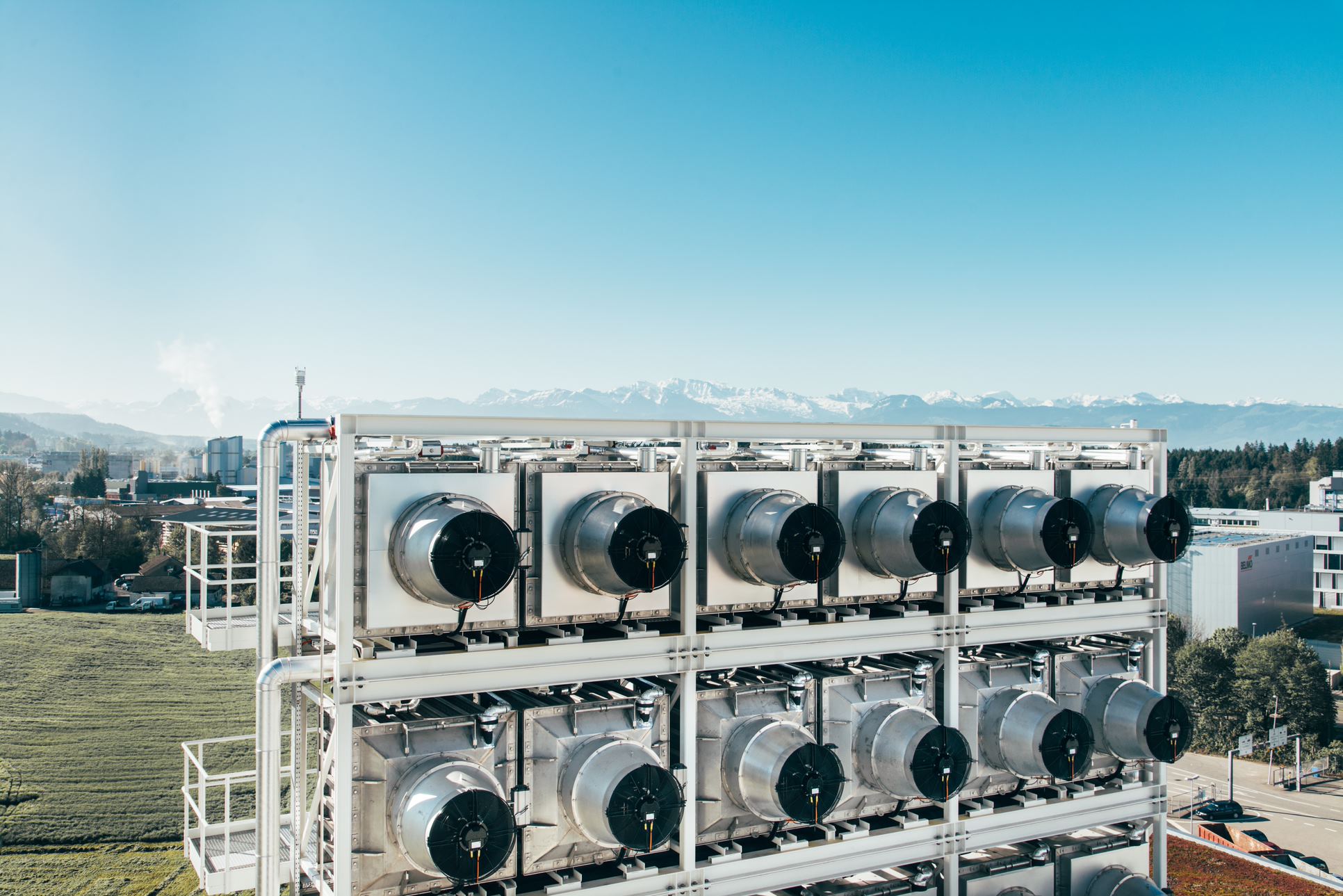 Sunfire provoding the electrolyzer technology
In a first production line, water will be processed to hydrogen by using the Sunfire's ultra-reliable pressurized Alkaline electrolyzer under the input of renewable electricity. Sunfire-HyLink Alkaline ® is Sunfire's established, large-scale electrolysis solution. With several decades of proven system runtime and pressurized hydrogen output, the electrolyzer is a highly cost effective, reliable, and more importantly ready-to-use solution.

Sunfire-SynLink SOEC ® (Solid Oxide Electrolyzer Cell) is the world-leading high-temperature electrolysis solution based on solid oxide cells. The electrolyzer uses steam and CO2 as feed to produce renewable syngas in only one process step. Smart integration of waste heat and CO2 sources reduces electricity demand. The integrated process the e.g. reuses process heat from the Fischer-Tropsch reactor for the needed creation of steam for the electrolysis process, increases the output of the plant greatly, resulting into 30 % more product from the same electricity input.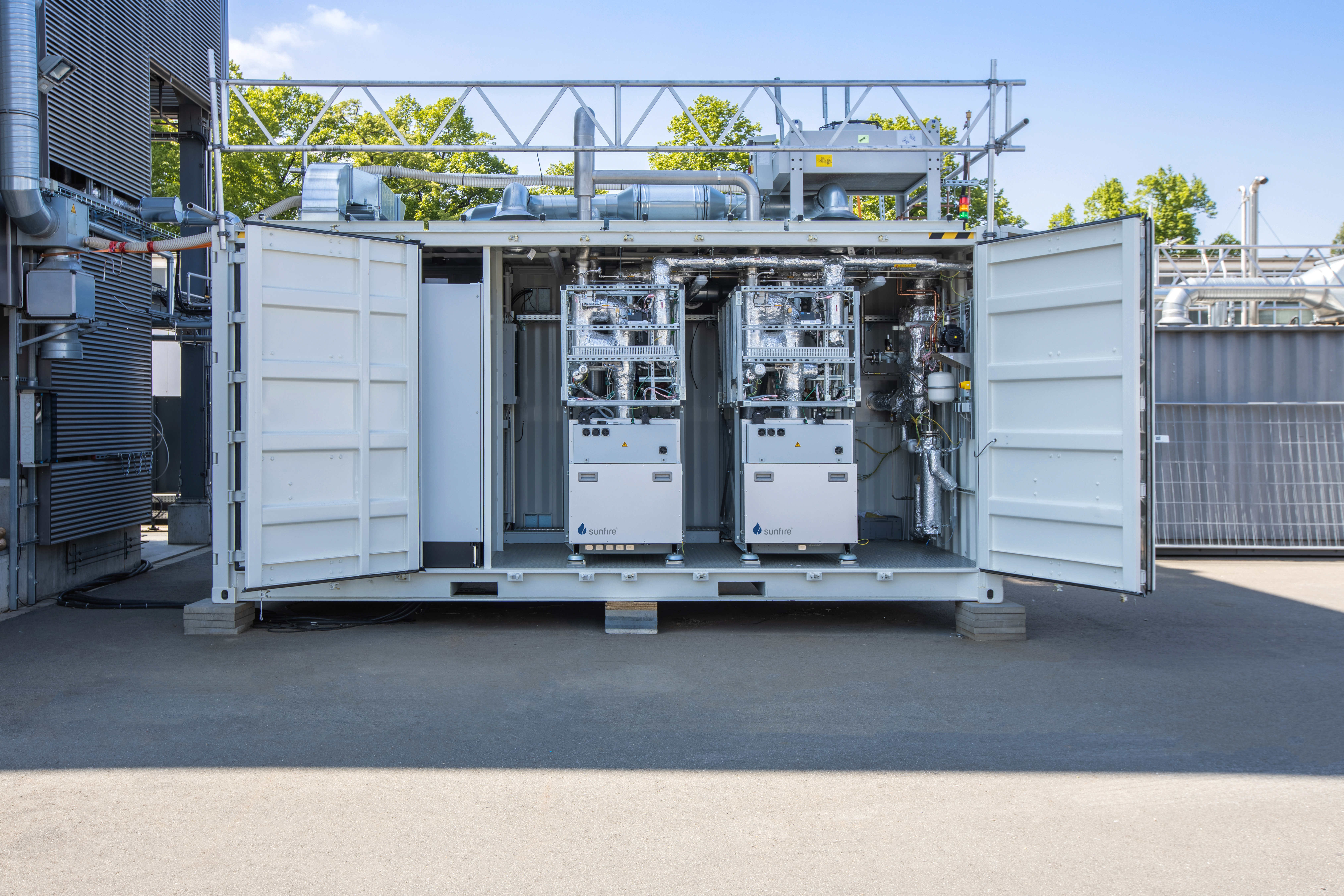 Partner for Reverse-Water-Gas-Shift (RWGS)
By using the latest RWGS technology, Norsk e-Fuel AS will already then be able to boost the conversion efficiency and allow around 12 % more product output than competitors relying on conventional RWGS reactors. More information on the partner will follow shortly.