Projects
Scaling production to make aviation sustainable
From Alpha to Omega
In 2030, we will supply the market with more than 250 million liters of renewable fuels by establishing three industrial sized e-Fuel production plants. The plants will be optimized for e-Kerosene production which will enable us to allocate up to 80% of our product to the aviation industry. The remaining volumes will be e-Naphtha, a building block for the chemical industry.
Our first plant will have a total production volume of 50 million liters. Based on the initial design of the plant, a blueprint plant with a production capacity of 100 million liters annually will be developed. One of these full-sized plants would effectively cut the current flight emissions of the top 5 most frequently serviced flight routes within Norway by about 50 %. The modular approach of the blueprint PtL-plant will provide the groundwork for a quick and flexible replication across Norway and Europe.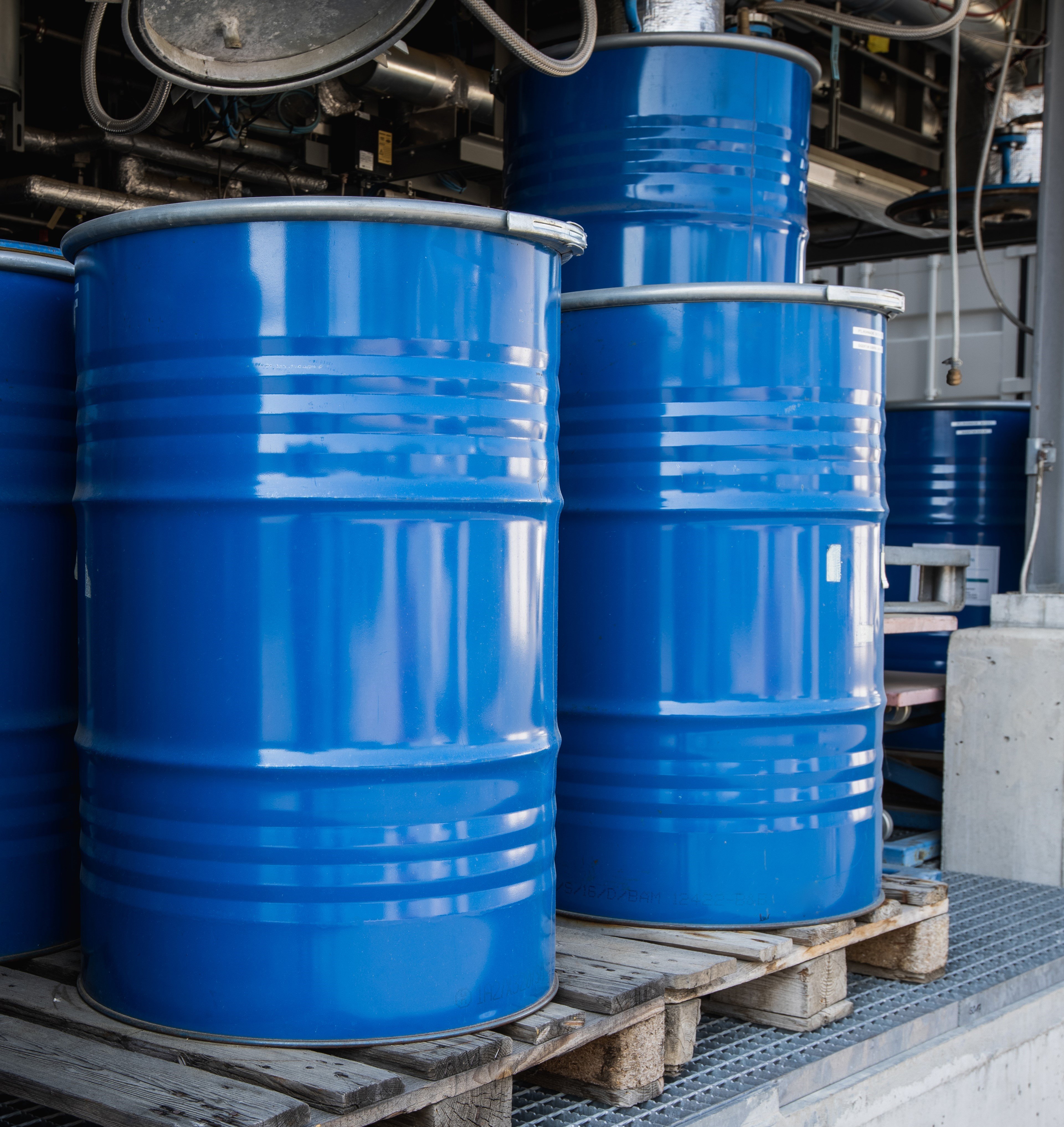 Production Sites
Norsk e-Fuel is securing and engaging in developments in different project sites, providing the best infrastructures and preconditions for our production.
Alpha Plant, Mosjøen/Nesbruket, Vefsn Municipality, Norway
---
| | |
| --- | --- |
| Production volume: | 50 million liters (40.000 tons) |
| Start of construction: | 2024 |
| Full-scale production: | 2026 |
---
The Alpha Plant in Mosjøen is the first e-Fuel plant in our portfolio and will integrate state-of-the-art, validated and highly innovative technologies. This approach enables us to scale quicker, more agile, and always adapt to the environmental conditions that are given to us.
Mosjøen and the "Nesbruket industrial zone" located adjacent to the local aluminum plant and smelter was identified as ideal site for Norsk e-Fuel's industrial-sized Power-to-Liquid plant. An option agreement for a 24,000 square meters large plot was signed in February 2022.
The location in Northern Norway presents crucial advantages such as highly cost-competitive and abundant availability of renewable electricity, excellent know-how on process industry through the historical industrial heritage, and the potential to be part of a unique hydrogen and CCU cluster in the region.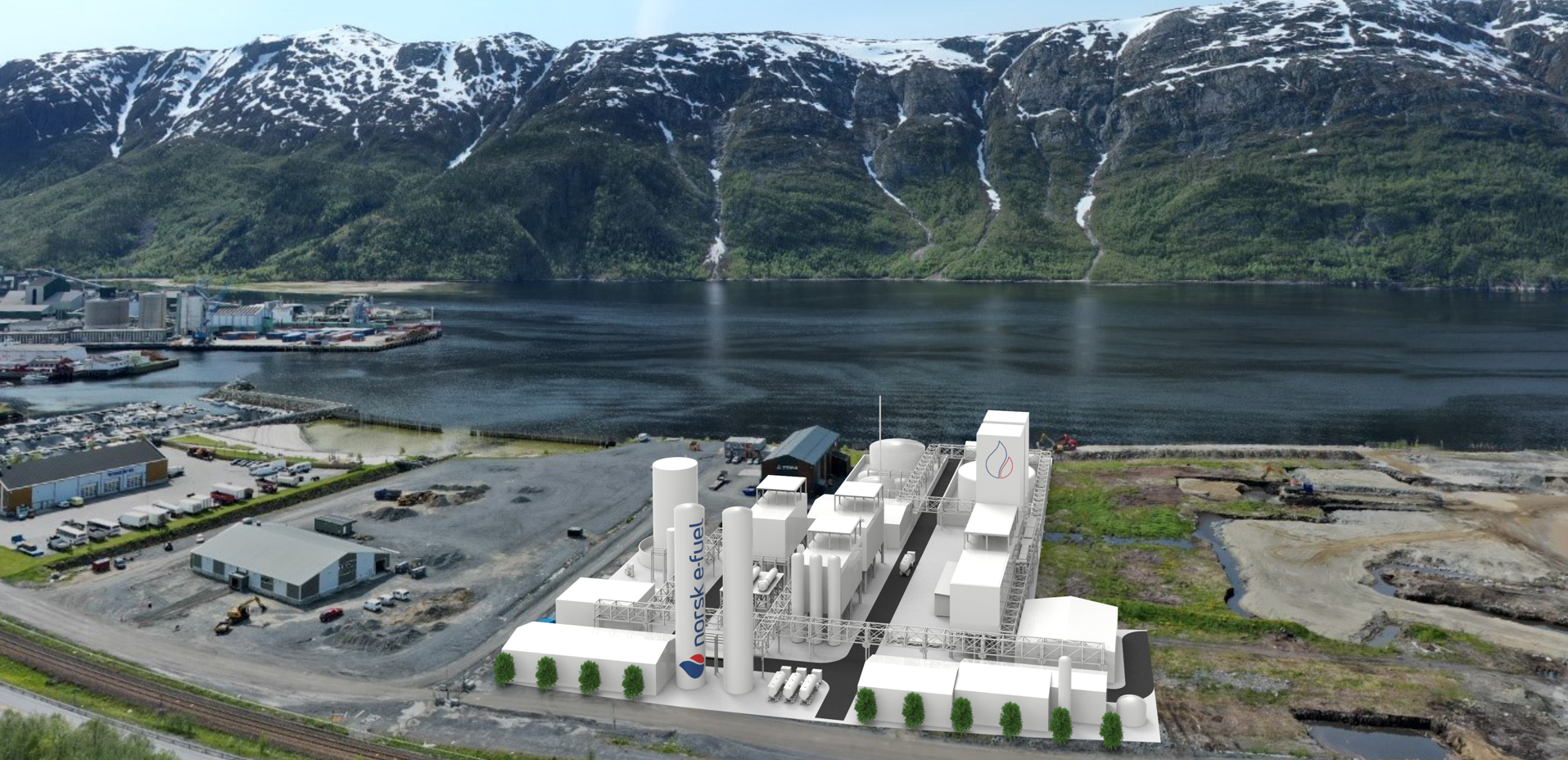 Nyland Øst, Vefsn Municipality, Norway
In close proximity to Mosjøen Industrial Zone, Norsk e-Fuel has been granted preferential access of up to 80,000 square meters of additional space. Together with Vefsn municipality we work closely to develop industrial sites such as Nyland Øst to drive the establishment of new green industry in the region. This will allow us to make long-term use of existing and future established infrastructures and to benefit from the unique conditions the region has to offer.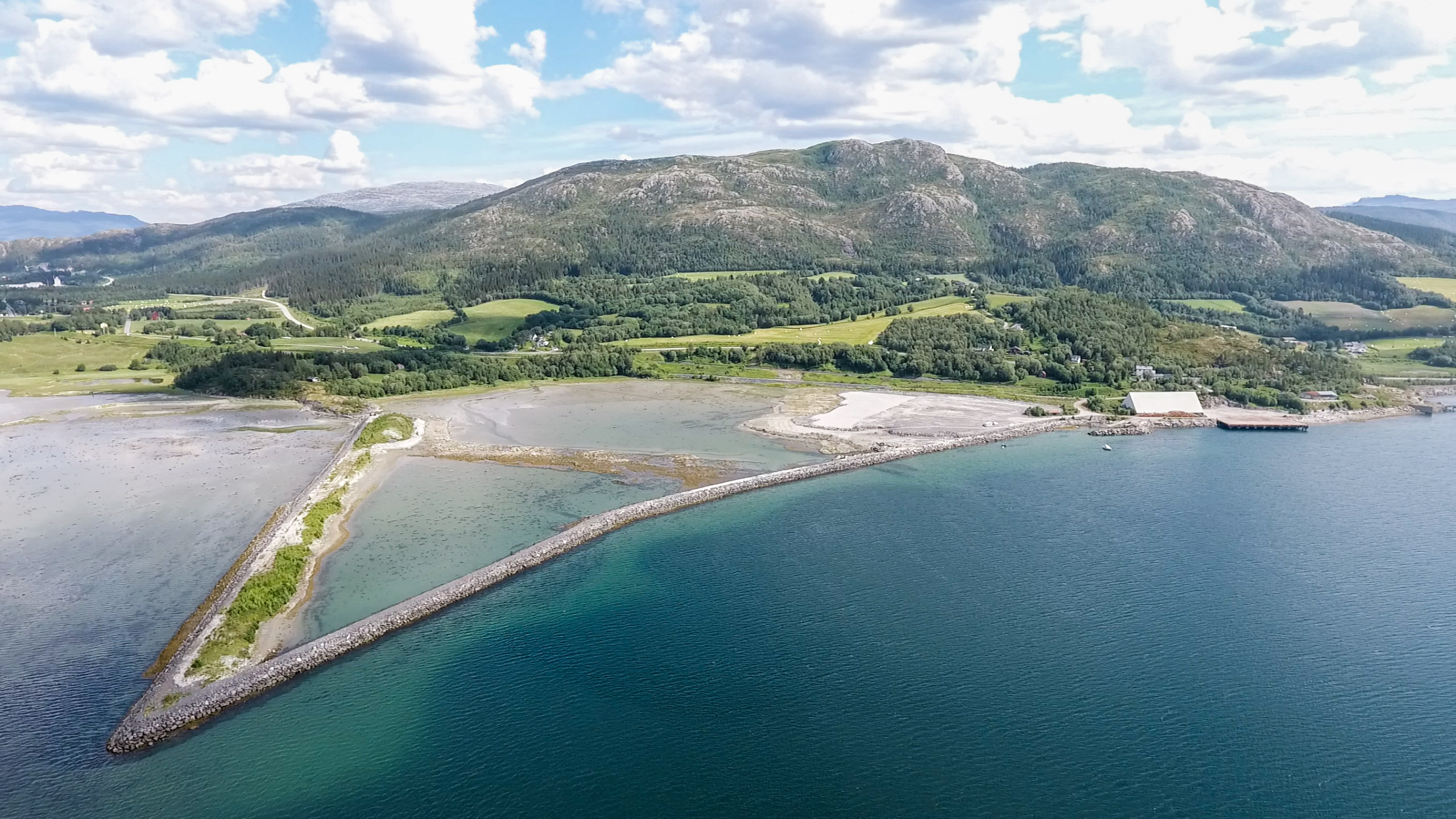 Further locations in the North
We are investigating further locations in the north of Norway. Cooperation with political and industrial partners along the value chain such as CO2 emitters and suppliers are key aspects of our future developments.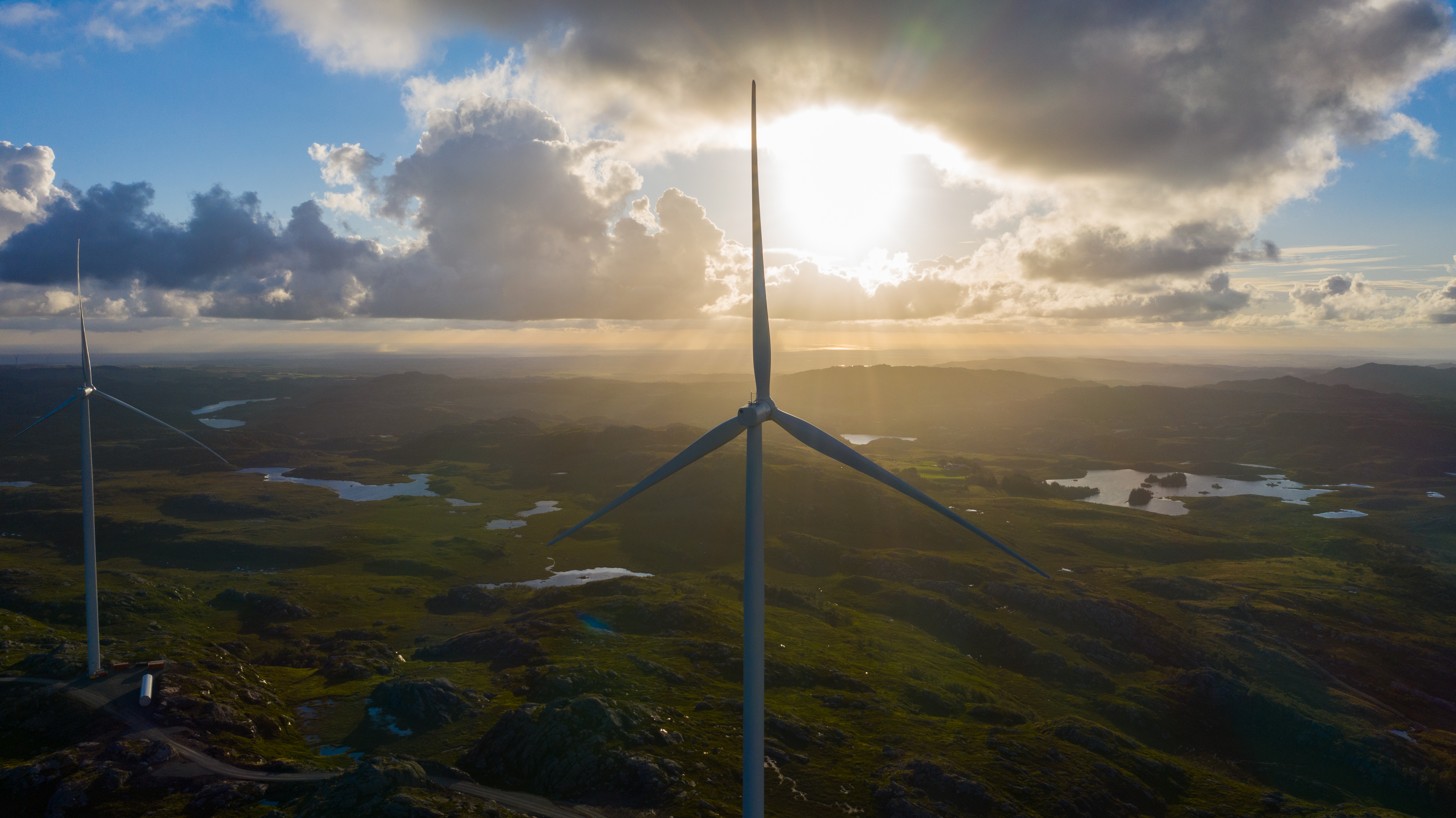 Always looking for new sites
We have ambitious plans and are continuously looking for additional sites to scale our production volume fast. Direct access to affordable, renewable power resources, transport infrastructures and sufficient land capacity are most crucial criteria for a production site. If you have locations suitable for e-Fuel production that meet the criteria, contact us.