Avinor: "We need sustainable aviation fuel"
Sustainable aviation fuel is essential for aviation to become fossil-free within 2050, and power-to-liquid is expected to take an increasing share, according to Avinor.
"Fossil fuel is the main challenge in aviation today, when we work to greatly reduce the emissions from the sector and move away from use of fossil resources" said Arvid Løken, senior advisor in the sustainability department in Avinor, the state-owned company operating most of the civil airports in Norway. "We spend a lot of time with the rest of the aviation sector, trying to find ways to transform aviation and contribute to development and implementation of new technologies. We recently published the "Program for increased production and uptake of sustainable aviation fuels" with some key recommendations as to how the ambitions can be reached."
"We need sustainable fuel"
The Norwegian aviation industry aims to become fossil-free by 2050. This has been declared in the latest sustainability roadmap that Avinor has co-authored together with SAS, Norwegian, Widerøe, the Confederation of Trade Unions (LO) and the Federation of Norwegian Aviation Industries (NHO Luftfart) .
"We are not there yet, far from it," Løken said. "There are plans to use electrified and hydrogen-powered aircraft. However, sustainable aviation fuel will be essential to reach our targets. It is a solution we can use today; it can be used in existing aircrafts, and especially for the longer routes, sustainable fuel is needed. As far as we know today, no other solution will be able to take us from Oslo to New York or Bangkok."


Photo: Arvid Løken, Senior advisor in the sustainability department in Avinor.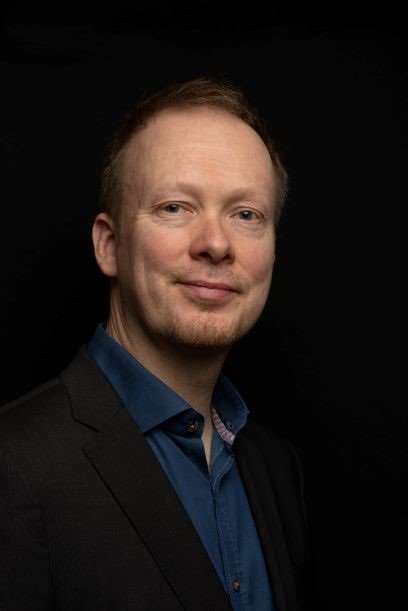 Power-to-liquid takes "increasing share"
Regarding the usage of sustainable aviation fuel, Løken notes that the Norwegian aviation industry have been early adopters. With the current Norwegian mandate of 0,5% sustainable aviation fuel that applies to all fuel supply for domestic and international flights in Norway, the country has been pursuing a change towards reducing emissions early on. While sustainable fuels until now have mainly been biobased fuels, he has seen increasing focus on e-fuels in recent roadmaps and the Fit for 55 proposal of the EU.
"Biofuels are being used today and we expect to see a production increase, but long-term, there are limits to how much sustainable biomass you can gather, transform into fuels, and source to aviation. In most international and country-specific roadmaps published recently, we see power-to-liquid taking an increasing share", Løken said. "The price difference to fossil fuels is substantial, and the Norwegian aviation industry agree that policy instruments are needed to increase both production and uptake of sustainable aviation fuels (biofuels and e-fuels)."
"Sustainability is of the essence for Avinor. Substantial volumes of sustainable fuel are needed, and we need to get sustainability right from the start. For biofuels this is much about the biomass and for e-fuels aspects such as the carbon footprint of the hydrogen and the source of CO2 are important."
"All the sustainable aviation fuel we use in Norway today is imported. We believe Norway is well positioned to set up production of sustainable fuel and see interesting projects both in biobased fuels and e-fuels. In addition to creating sustainable fuel for the Norwegian aviation market, it also creates the prospect of future exports of fuel and technology," Løken said.
Interested to read more? Take a look at the "Programme for increased production and uptake of sustainable aviation fuels" by Avinor and others.